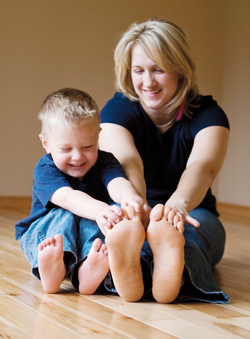 We realize that losing weight is one of the hardest things there is to do, and that there is no one-size-fits-all solution. That's why our comprehensive program at St. Rita's offers many different options. Attend a seminar to learn more!
Attending a Seminar
Attending one of St. Rita's informational seminars is the first step on your path to LivWell. We offer FREE informational seminars twice each month to anyone interested in weight management. Most of our seminars are held in the evenings with a few during the day and even some on Saturdays to try to accommodate a variety of schedules. When you attend one of our seminars, you can learn more about the effects of excess weight. You will learn about our program and what options are available to you. Everyone is given an overview on non-surgical weight management in addition to the bariatric surgical procedures that are performed by our physicians at St. Rita's. The seminar lasts about an hour with more time for your questions to be answered by members of our weight management team. We encourage you to bring along a friend, relative or spouse. We require attendance at the seminar prior to a consultation in the office.
Location
Our seminars are held in our center at 830 W. High St., Suite 150, Lima, Ohio. Be sure to check our seminar schedule for each date's location and time. All evening seminars start at 5:30 pm and we offer free self-parking in the lot off High Street.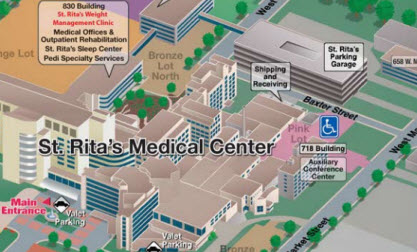 St. Rita's Weight
Management Center
830 W. High St., Suite 150
Lima, Ohio 45801
419-996-5918
844-LIV-WELL
---
For more information, or to get started, register for a St. Rita's Weight Management seminar.